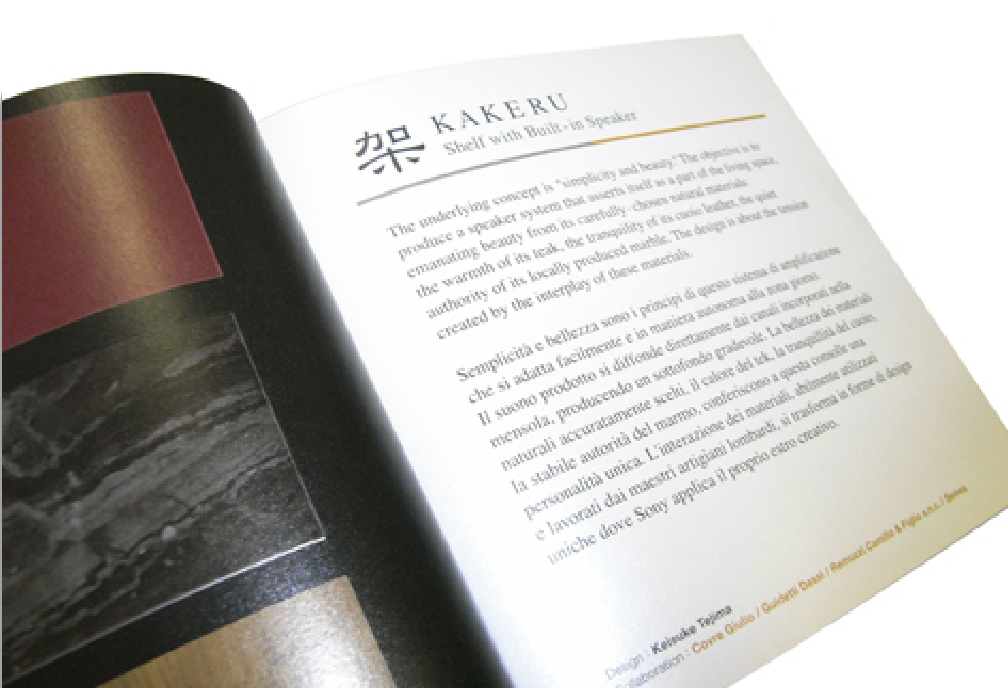 01
Aqueous varnish |elegant, high-quality feel
Ideal for cover pages and photo-album pages, or any other printed material where you need a high-quality look and feel. Our aqueous varnishes deliver greater shine and elegance than oil-based overprint types. They also dry faster and protect the cover surface, allowing faster delivery times while preserving quality.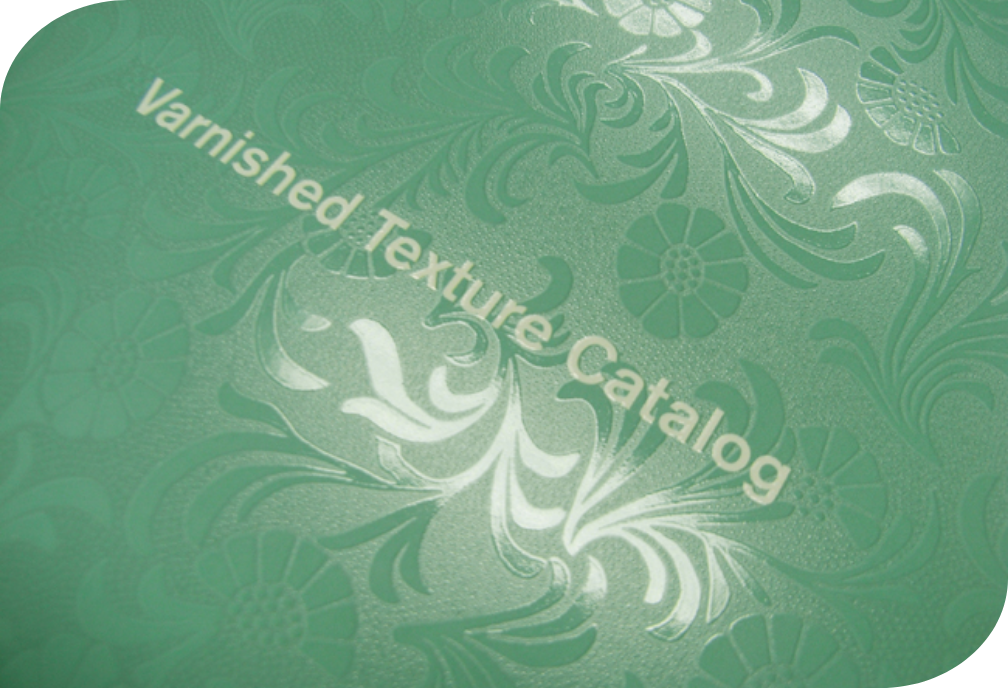 02
Urushi Lacquered Printing |lacquerware texture
Our original lacquering varnish—Obun's flagship value-added product—appeals both to the eye and to the touch. A combination of varnishes creates the feeling of an embossed print, with a surface that is both lustrous and granular. The product feels like a piece of lacquerware.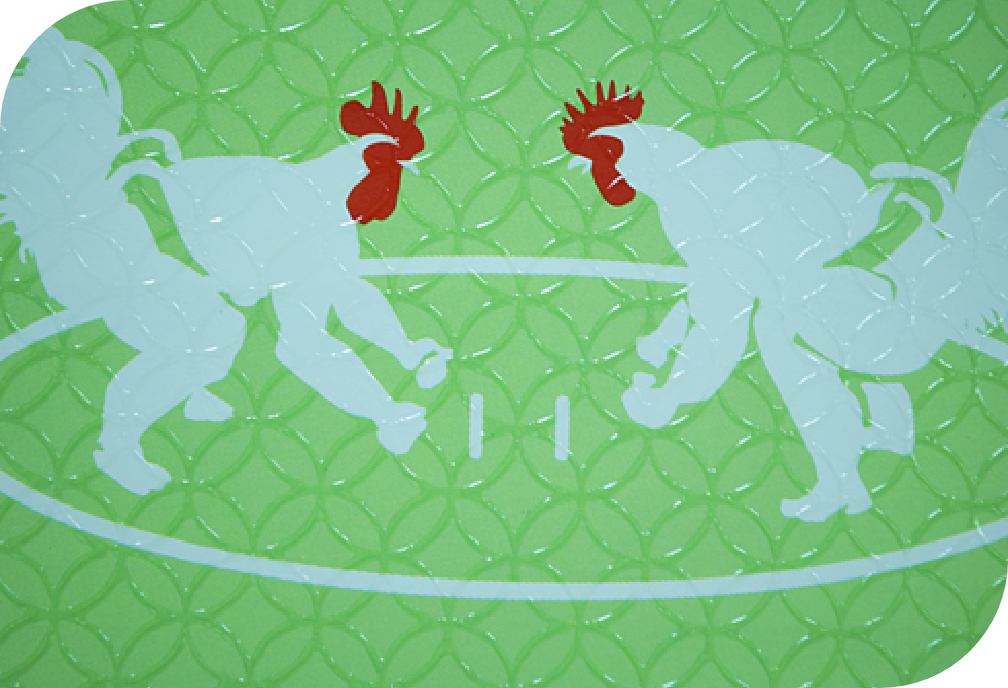 03
Thick UV Printing |3D Finish
In this process, the UV varnish is applied more thickly in some places than others. The resulting glossiness and three-dimensional feel greatly surpass what typical UV spot varnish can achieve. The outstanding tactile finish proclaims its own high quality. Ideal for book covers, fliers, cards, and other printed material that needs to make in impact.