Use of surface varnishing is common in offset printing, as it protects the paper and adds (or removes) sheen. Obun's original varnish processing extends beyond these goals, however. By carefully balancing a combination of varnishes, we have created a process that produces printed materials with powerful tactile as well as visual appeal. We call this process Urushi Lacquered Printing.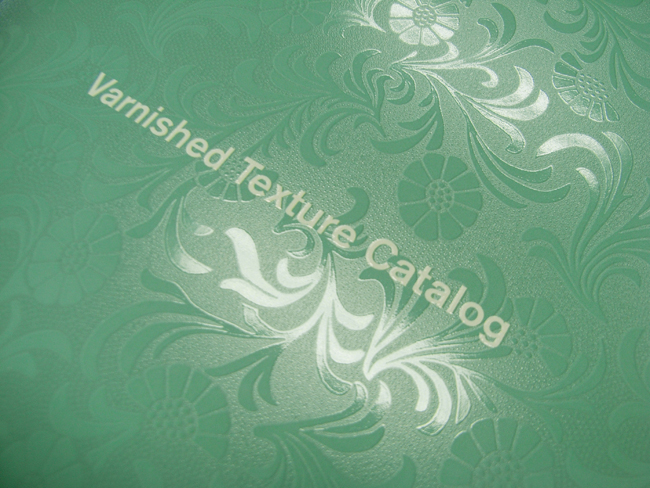 Urushi Lacquered Printing (examples from Obun)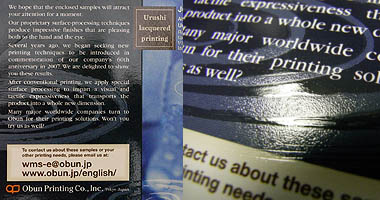 Advantages of Obun's Urushi Lacquered Prints
Coating can cover either the whole page, or specific parts.
Supports halftone printing.
Hot stamping, embossing, or other processing can be added (on top) after urushi coating is finished.
Can be done on our offset printing line, allowing for fine-line printing and rapid delivery.
Because we use UV varnish, the material is almost 100% resin and can be recycled together with regular paper.
More wear-resistant and water-resistant than regular printed products.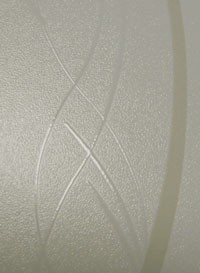 We encourage you to handle this product and experience its texture.