During offset printing, varnish is built up in specific areas. Obun's thick UV process makes use of Braille printing techniques. The resulting glossiness and 3D feel greatly surpass what typical UV spot varnish can achieve. The uneven texture attracts attention and creates a sense of high quality.
Obun Product Examples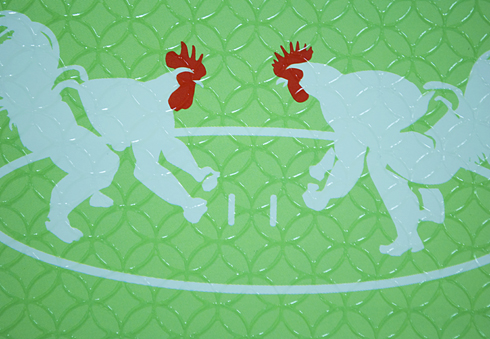 Advantages
Ideal for 3D presentation of line and point patterns.
By adding gloss and 3D feel, has greater impact than typical printed products.
Reflections from the raised areas of the surface create an intriguing visual effect.
Note
This process cannot be used to print large solid areas, and may leave breaks in thin lines.
As cracks or peels may occur along lines where trimming or folding processing occurs, please leave at least 3-mm clearance between these areas and printing.
Thick UV processing can be done on one side only.